Sale!
$64.99
Tiaara Fine Jewelry 925 Sterling Silver 5 Carats Lemon Quartz Dangle Earrings. Gemstone: 100% Genuine Lemon QuartzStone Cut: Checker Board CutStone Shape: Round Stone Color: Greeish Yellow Stone Clarity: VSStone Size: 9mm Stone Weight: 5ctsStone Creation: NaturalStone Treatment: Heat TreatedMetal: Sterling Silver Metal Purity: 925 Sterling Metal Weight: 0.65gm Metal Finish: White Rhodium Style: Dangles Ear Wire Earrings This product is new.
Last updated on May 21, 2019 8:24 am
Description
11-CT 12X12mm Cushion Cut Smoky Quartz Sterling Silver Dangle EarringsThese Orchid Jewelry classicstyle Earrings crafted with 0.925 sterling silver feature 11.00 Carat Smoky Quartz 0.925 Sterling silver Dangle Earrings. Fishhook closures slide right into your piercing to keep these earrings secure during wear. It make you pretty one. Gemstone Type: Smoky Quartz Gemstone Color: Brown Gemstone Shape: cushion briolette Gemstone Size: 12X12mm Total carat weight: 11.36 carats approx Total Number of Stone: 2 Creation Method: NaturalMetal: Sterling Silver Purity: 0.925 Metal Color: White Setting: Bezel Setting Clasp: FishHook Style: Drop and Dangle Earrings, Color Gemstone Earrings Gender: 0.925 sterling silver dangle earrings for women, girls Earring Dimensions: 0.24 Inches Height x 1.42 Inches Length x 0.6 Inches Width Model number: OJER1187 PERFECT GIFT Designed by professional orchid jewelry designers, the earrings are produced with exquisite craft. Ideal gifts for Halloween Festival, Anniversary Day and Birthday to your girlfriend, wife, mom and daughter, Christmas, Thanksgiving Day, Veterans Day. A perfect gift for yourself or someone special ENJOY LIFE Enjoy your life with this beautiful present. A PERFECT GIFT: A perfect Present for Valentines, Mothers Day, Christmas or Just a Gift Someone Special COMFORTABLE WEAR: These Earrings are one of the most comfortable to wear out there is the Market SIMPLE. BEAUTIFUL. AFFORDABLE: This is the Mantra for Our Brand Orchid Jewelry, buy anything with confidence. NICKEL FREE: We Assure you that the piece is nickel free and ready to be worn anywhere with any look GORGEOUS LOOK: Be it a Wedding, Anniversary or any Occasion these Earrings is just right.11-CT 12X12mm Cushion Cut Smoky Quartz Sterling Silver Dangle Earrings June OVER 7 ct Smoky Quartz Smoky Quartz Sterling Silver Earring Style: Drop Dangle Earring Total Number of Stones (Genuine and Lab-Created Gemstones): N/A Plating (Diamonds): Rhodium Dimensions: 5.0 inches (H) x 8.0 inches (W) x 10.0 inches (L) Weight: 4.5 pounds Made in Andorra
Groupon.com
Groupon.com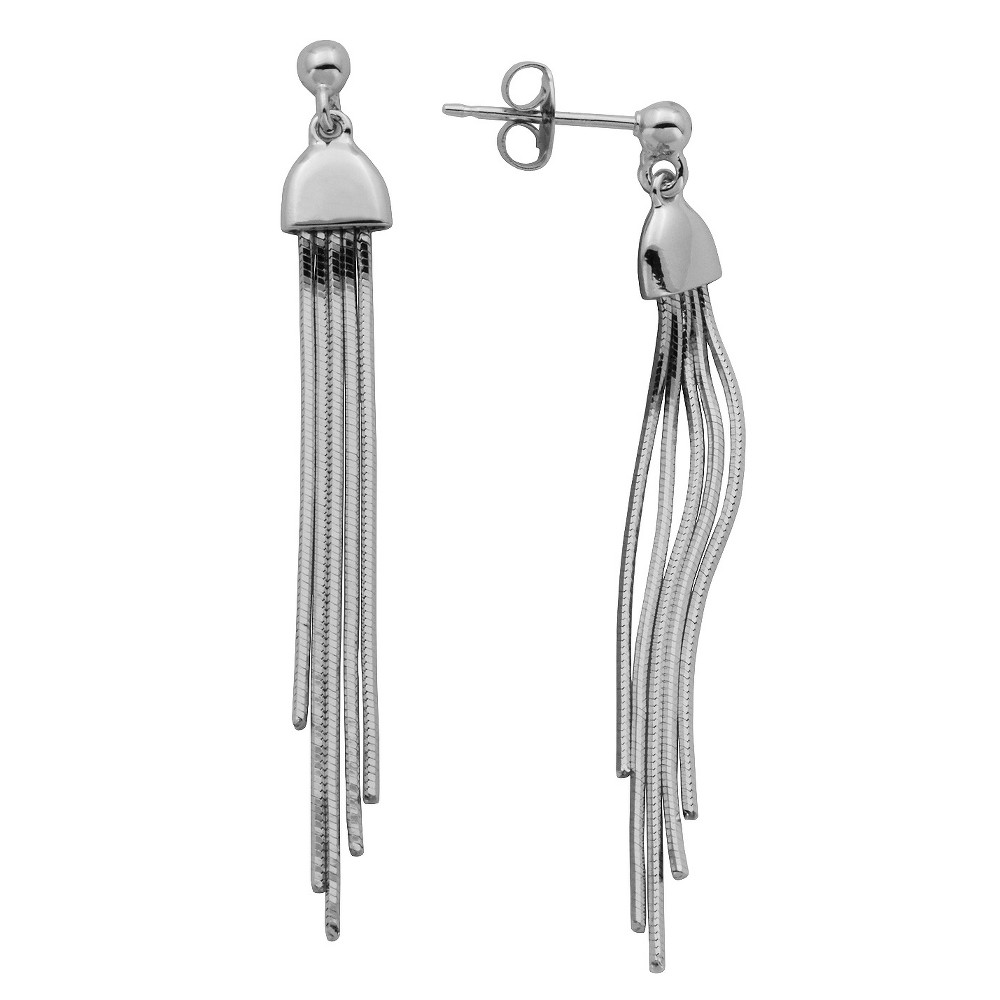 High Polished Sterling Silver Fringe Dangle Drop Stud Earrings, Girl's
as of August 25, 2019 1:35 am
Artfully draped fringe isn't just for clothes when you accessorize with the Fringe Dangle Drop Stud Earrings from Prime Art and Jewel. Crafted from high-polished sterling silver, these studs are durable and versatile with their minimalist design that pairs well with various styles and seasons. Fashioned with metal fringe that moves when you do, these fringe earrings will inspire freedom and movement in your outfits. Gender: Female. Age Group: Kids.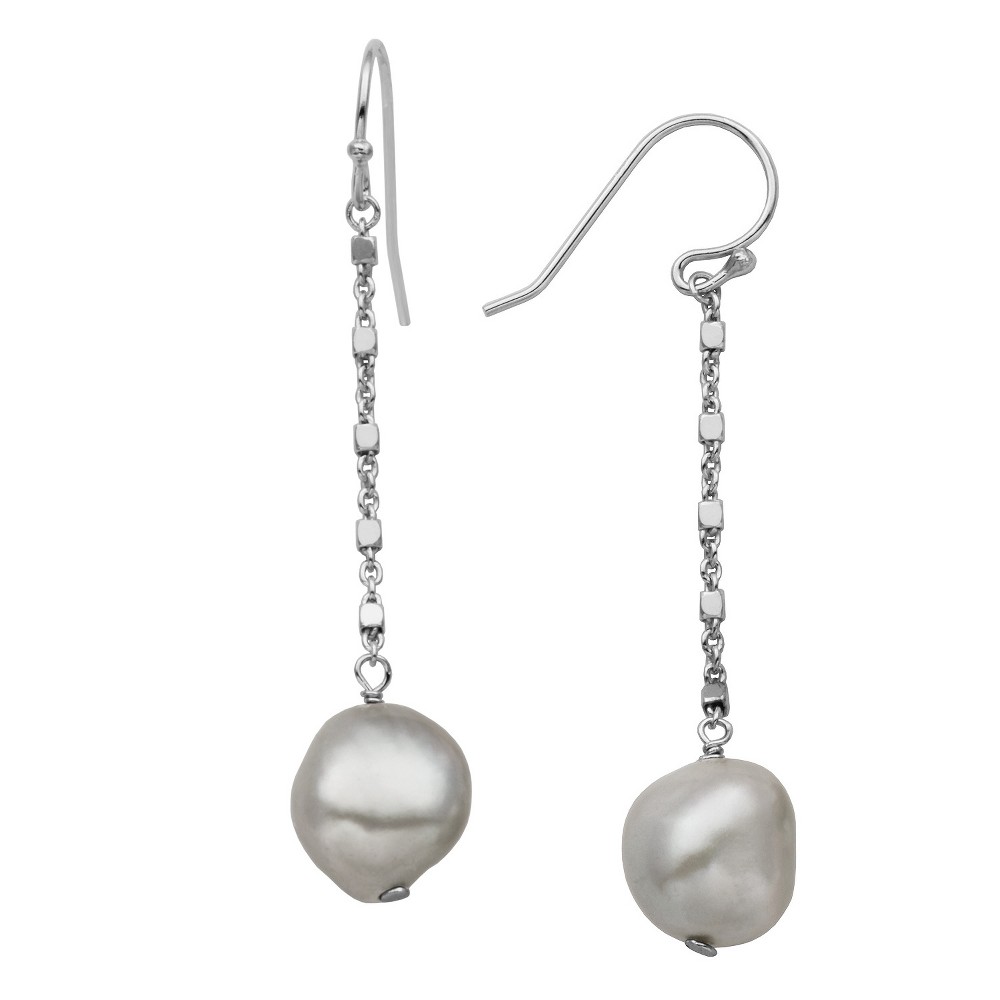 Sterling Silver Freshwater Cultured Pearl French Wire Dangle Earrings, Girl's
as of August 25, 2019 1:35 am
Accessorize your formal look in elegant fashion with the Freshwater Cultured Pearl French Wire Dangle Earrings from Prime Art and Jewel. Crafted from sterling silver, these earrings are designed with a delicate, accented chain that will look like a line of jewels when they shine in the light. The polished pearls will bring out the bright tones in your outfit, or even steal the show when worn with a dark fabric. Gender: Female. Age Group: Kids.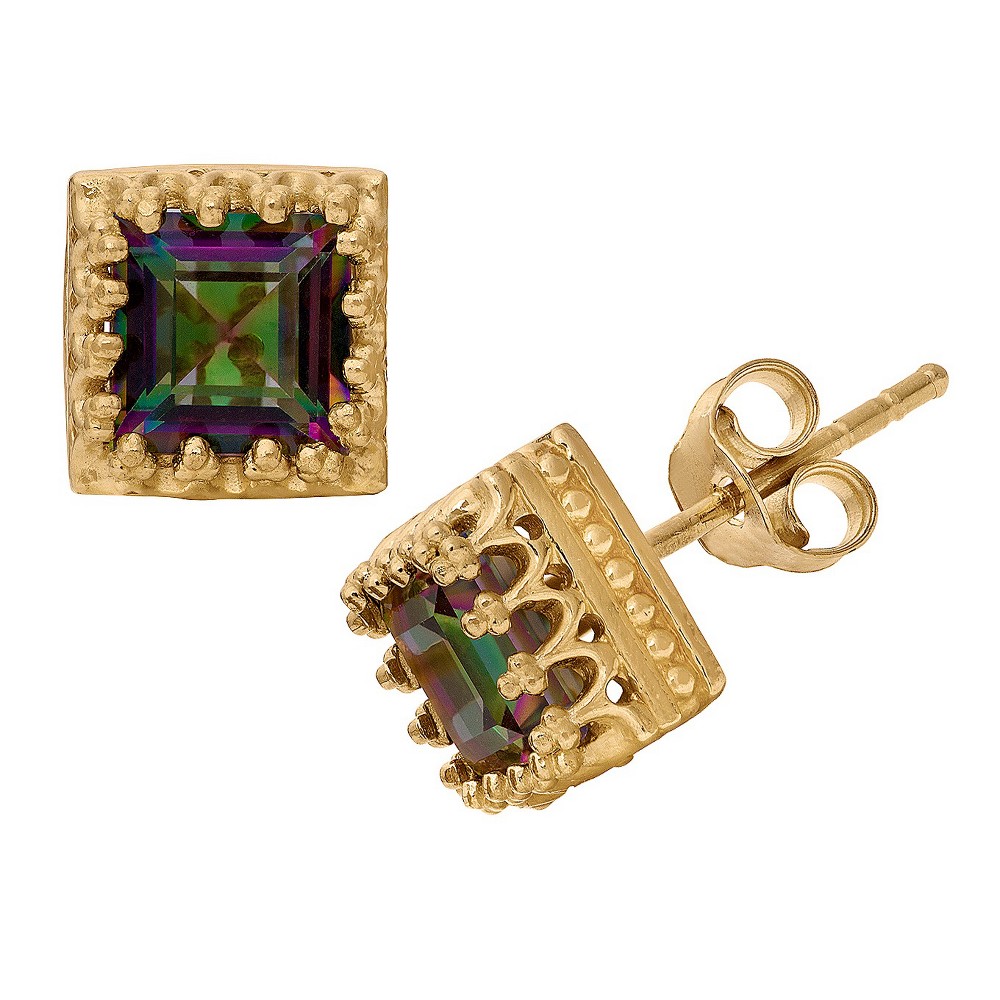 2 4/7 Tcw Tiara Sterling Silver Princess-cut Rainbow Topaz Crown Earrings, Rainbow Quartz/Silver
as of August 25, 2019 1:35 am
You can wear these classic multicolor earring by Tiara to your next casual,everyday,fashion,formal,special occasion,sports,vintage. Color: Rainbow Quartz/Silver. Gender: Female. Pattern: Spot.
Ebay.com